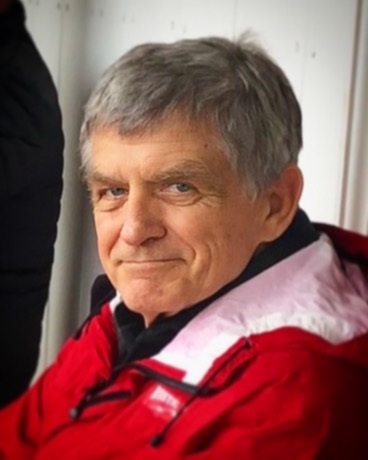 John P. Rich, Jr died peacefully in his sleep after complications from surgery on July 27, 2019. Born in Salt Lake City, November 18, 1947 to John & Effie Dean Rich, John spent his school years in SLC and his summers at the family business, Jacob Lake Inn, atop the Kaibab forest in Northern Arizona. John's most formative times were the summers spent on the family ranch: building fences, caring for horses and herding cattle. The lessons learned in the wind, dust, brush, and heat forged the grit, strength and independence that marked his character as a man, and deeply influenced his world view. For the rest of his life, John held onto a fond and simple wish-- to be one of those old cowboys he met in his youth. He lost the fingers of his left hand in a meat grinder at the age of 6, and being taught that 'big boys don't cry," he didn't shed a single tear for the hours it took to extricate his hand. John learned that his missing fingers needn't limit him, as he adapted and overcame any obstacle to his goals or the life he wanted to experience. He learned to play basketball, football, golf, waterski, snow ski, hunt and fish-- missing fingers notwithstanding. Later in life his only regret was that his missing fingers sometimes scared young children.
John graduated from East High School and served an LDS mission in Scotland. In 1971 while attending the University of Utah, he met and married Kristine Stagg. They had 3 children (John III, Julie and Laura) and began a life that was split between Salt Lake and Jacob Lake. Time at Jacob Lake was spent managing a busy tourist business, teaching about Native American culture and arts, and guiding deer hunters around his beloved Kaibab Forest. On one memorable adventure, he was chased around a tree multiple times by a wounded buck before his friend, who had the rifle, was able to put the deer down. He continued to work a cattle ranch where his children, nieces and nephews learned that you always stay until the job is finished.
Time in Salt Lake was spent with family and friends, traveling, gaming on a Nintendo where he could finish both levels of Zelda without dying, winter fishing on the Green River, and of course, spending 3-5 days each year dedicated to the painstaking task of stringing enough lights around a 15' Christmas Tree to make it brighter than the noonday sun. Perhaps our favorite time with him was at Lake Powell learning to ski, exploring the side canyons, and watching the evil twinkle in his eye as he tried to fling us off the aptly named "death biscuit." In later life he taught himself about Navajo and Hopi culture, making many friends on the reservations. He rarely let a Navajo rug pass by without purchasing and loved to encourage young weavers-- knowing that it was only through a viable and fair market that the rich cultural traditions of native American weaving, silversmithing and basketry could survive. He spent evenings at Jacob Lake teaching classes on the subject of Native arts, feeling it was his mission and duty to help others understand and appreciate the beauty, artistry, and wisdom embodied in these wonderful craft traditions. Every year he led tours for his employees across the 4 corners area, going to Hopi dances and visiting trading posts so they could learn to appreciate the unique beauty in those usually inaccessible or overlooked regions.
John loved attending his grandchildren's games and activities, even coaching some of their teams. He liked educating kids and helping them to learn to play basketball the correct way. He always made himself heard from the sideline.
Above all, John loved the Gospel of Jesus Christ and had a deep conversion to its light and its principles. He believed that people generally acted as well as they understood, so if they were not acting correctly they needed to be taught. He served as the branch president/group leader at Jacob Lake for as long as we can remember.
John is survived and will be dearly missed by his wife Kristine, son John III (Kathleen), daughters Julie Langi (Keli) and Laura Eliesa (Salesi); and 9 beloved grandchildren.
John P Rich Jr. 11/18/47-7/27/19
Funeral: August 1, 11-12
Viewing: July 31, 6:30-9
August 1, 9:30-10:30
3408 Celeste Way, Millcreek Utah 84109